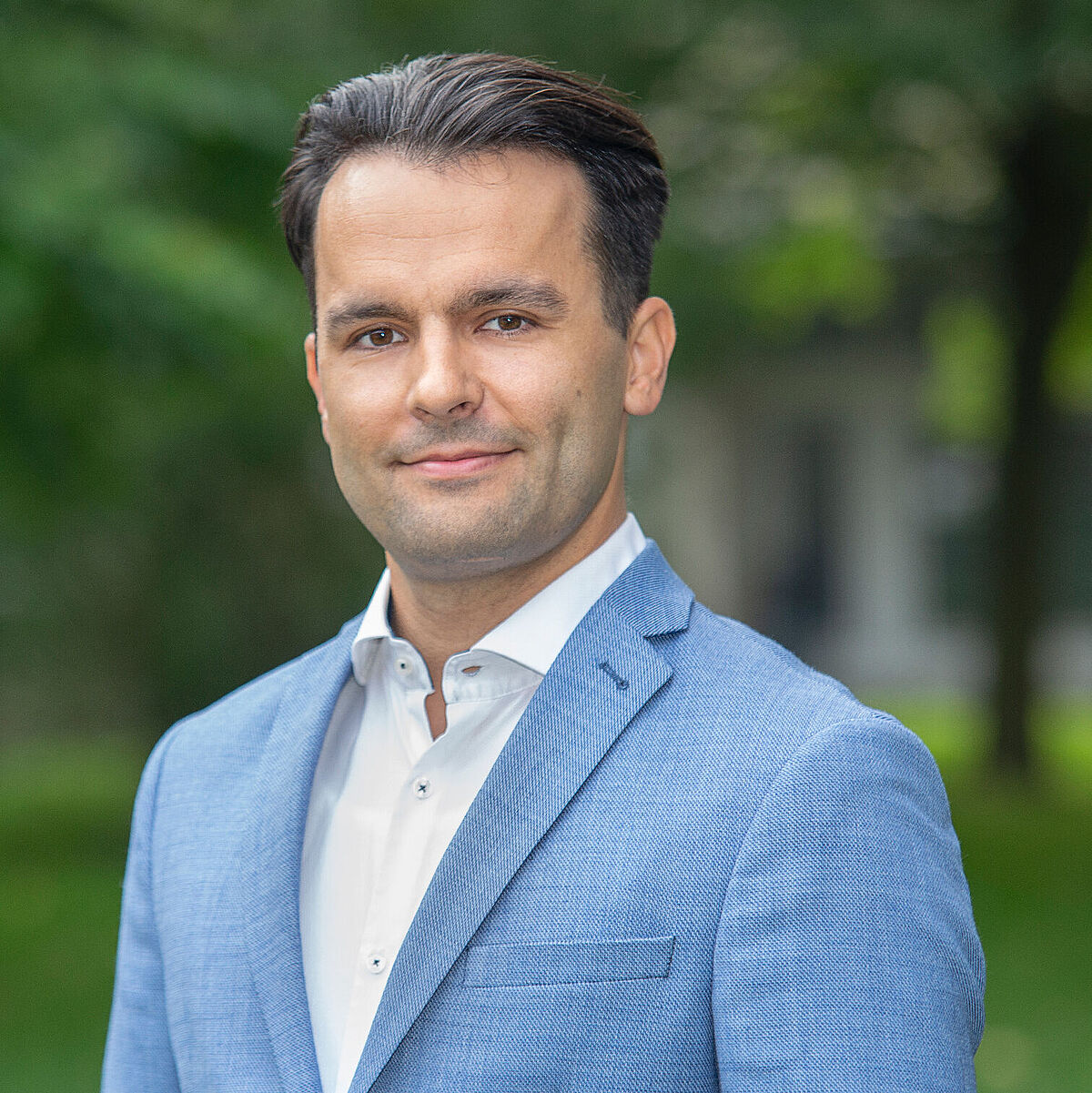 Umwelttechnik, Raum 13
Justus-von-Liebig-Weg 6
18059 Rostock
Fon +49 (0) 381 498 - 9119
Fax +49 (0) 381 498 - 9092
Mail
Tim Dreier, M.Sc.
scientific assistant
Tim Dreier studied business and technical engineering at the University of Rostock, majoring in production and automation technology.
Mr. Dreier gained first professional experience as a working student in the company Cortronik GmbH in the field of stent & scaffold processes. In this company he completed his bachelor's degree (Implementation of the Statistical Process Control (SPC) in the manufacturing process of precision products for vascular implants). From 2018 on, Mr. Dreier worked as a research assistant at the Chair of Microfluidics in the field of rheological investigations of a synovial replacement fluid on laser structured test specimens.
In 2020, he successfully completed his study with a master thesis on the development of a multi-material print for ceramic support structures and ceramic functional surfaces using the CEM process at the Chair of Microfluidics. During his master thesis he gained experience in the field of extrusion-based 3D printing and thermal post-processing / analysis of green parts. In addition to his study he was a member of the board of the VWI university group (Association of German Industrial Engineers).
Since March 2020 Mr. Dreier is working as a scientific assistant at the Chair of Microfluidics. He deals with the development of printing parameters in the research project Development of a high-speed large capacity printer for processing ceramic feedstocks in the CEM process.