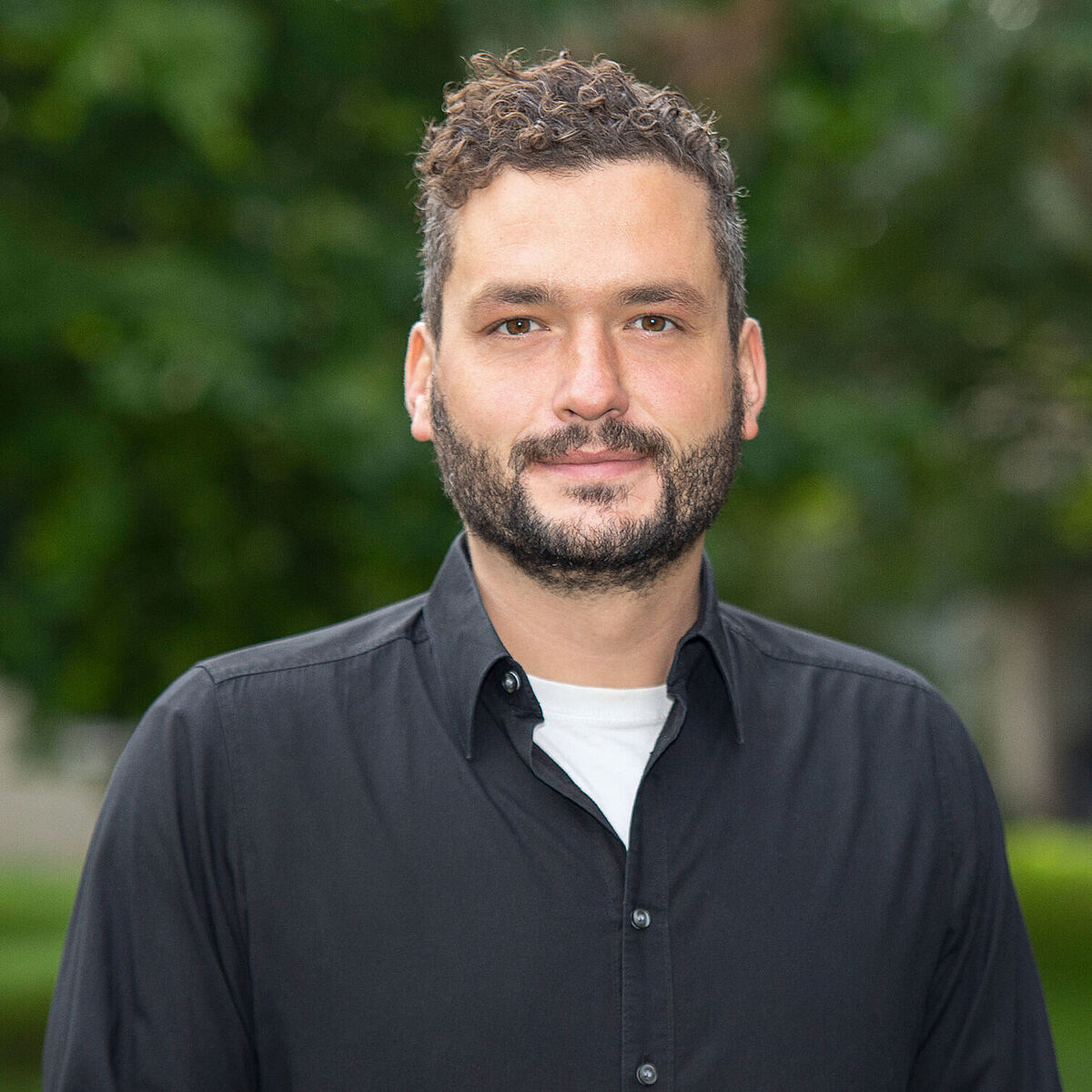 Umwelttechnik, Raum 16
Justus-von-Liebig-Weg 6
18059 Rostock
Fon +49 (0) 381 498 - 9093
Fax +49 (0) 381 498 - 9092
Mail
Dr.-Ing. Georg Schnell
scientific assistant
Georg Schnell studied mechanical engineering at the University Rostock with a focus on construction and lightweight technologies. He finished his Master's degree by defending his final thesis with the topic "Investigation of a wear reduced surface functionalization of implant materials using ultra short laser pulses" successfully in May of 2015.
Since June 2015 he ist employed as scientific employee at the LFM of the University Rostock. In a collaborative project named "Development of a system for automated cell fractionation from human adipose tissue for novel regenerative applications and therapies" he was involved with the development and experimental analysis of a system for the separation of stem cells from adipose tissue without unsing enzymatic digestion by collagenase.
Since September 2017, he has been working on the project "Development of laser-based microstructuring of slide bearings for the tribological optimization of micro geranium pumps" in the regional growth project "MikroLas", whose aim is to improve the longevity of sliding bearings and to investigate the influence of the microstructures on water-lubricated shaft-bearing pairing.
From September 2020, he is investigating the influence of microstructures on the tribological performance of oil-lubricated plain bearings in the project " Development of sliding bearings with improved tribological properties by ultra-short pulse laser structuring". The focus is on the influence of microstructures on the hydrodynamic pressure build-up and lubricant film thickness as well as the starting behavior of plain bearings.
In November 2022, Georg received his PhD with the defense of the doctoral thesis "Effect of femtosecond laser processing on the physical and chemical surface properties of Ti6Al4V".
https://rosdok.uni-rostock.de/file/rosdok_disshab_0000002670/rosdok_derivate_0000108117/Schnell_Dissertation_2022.pdf